Bitcoin has been making waves in the financial industry for years now, with many investors and businesses seeing the potential for this cryptocurrency to revolutionize the way we transact online.
Lugano has been at the forefront of this movement, with its Plan ₿ initiative aimed at pushing Bitcoin adoption throughout the city. With over 200 merchants already accepting Bitcoin as means of payment and the possibility of even paying taxes in Bitcoin, Lugano has quickly become Europe's Bitcoin capital.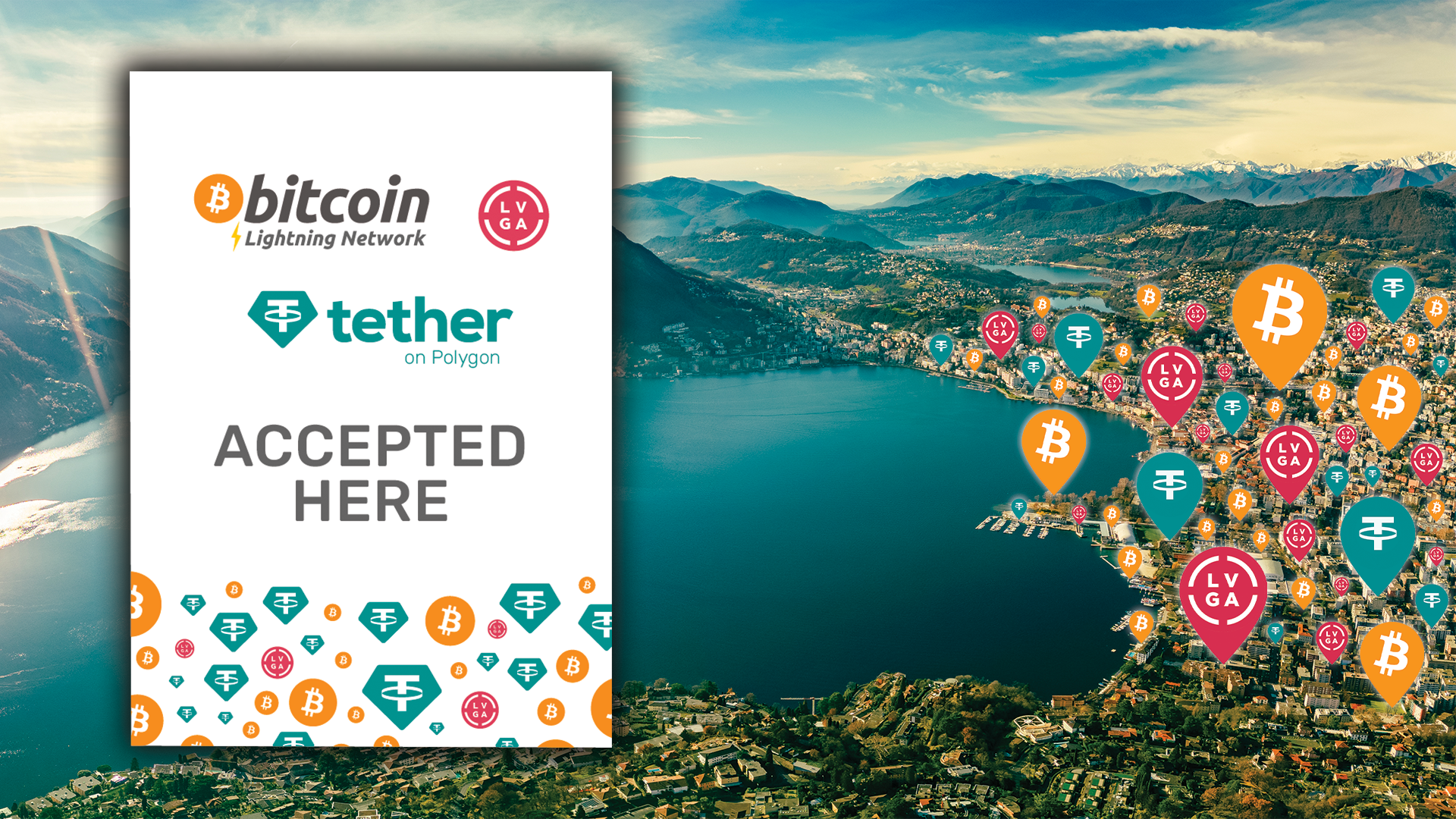 As part of Lugano's Plan ₿ initiative, education, and engagement are crucial components to ensuring the successful adoption of Bitcoin by the local population. And what better way to engage with the community than through a fun and interactive event?
That's why this Easter weekend, Lugano hosted an event in the city square where people could line up and play a virtual reality game.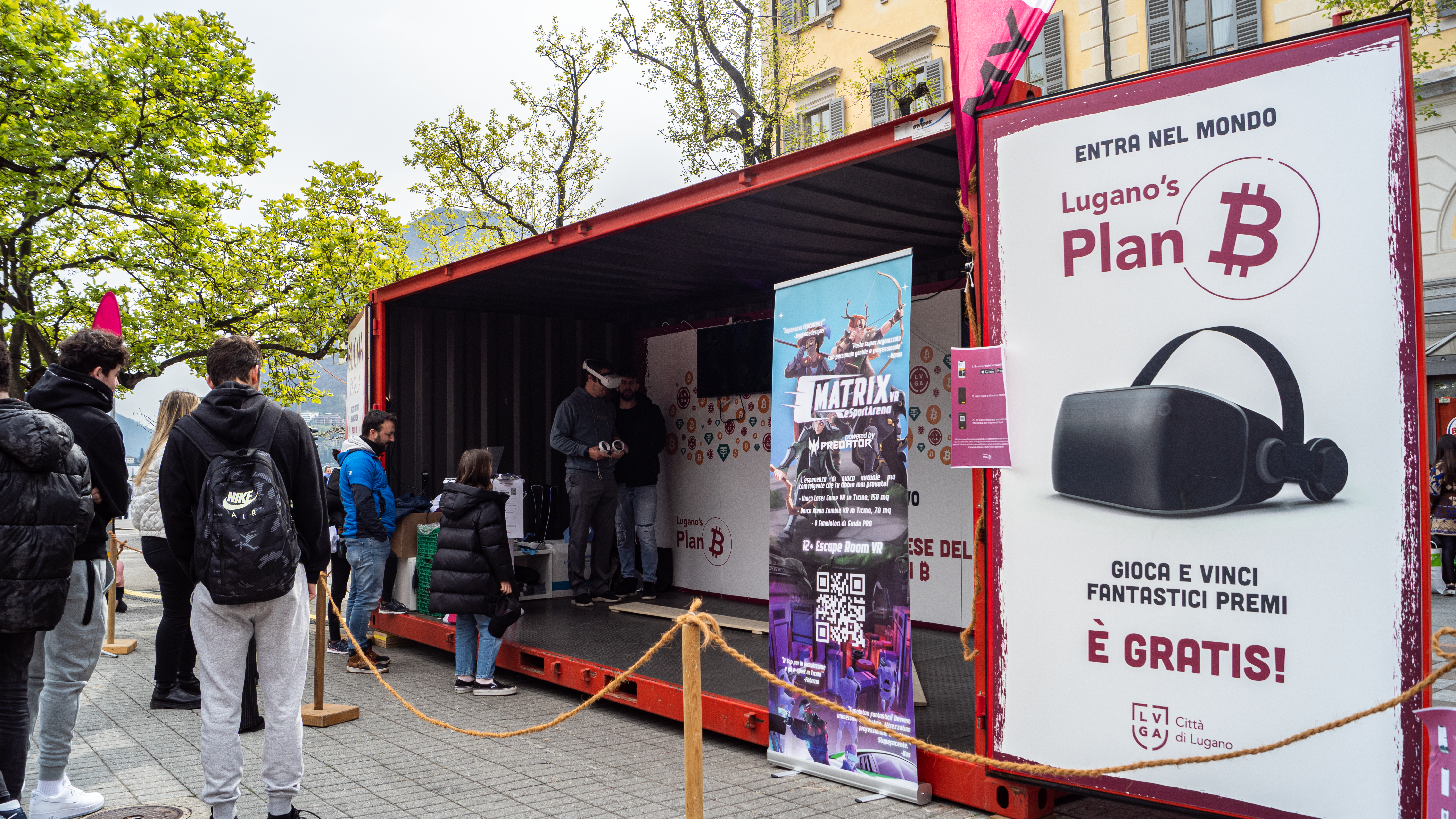 In the game, participants had to balance over a plank to retrieve a virtual cake. If they succeeded, they could win prizes such as Plan ₿ t-shirts, cookies, and even some Sats, which are a fraction of a Bitcoin. The event was a huge success, with hundreds of people lining up to play the game and learn about bitcoin.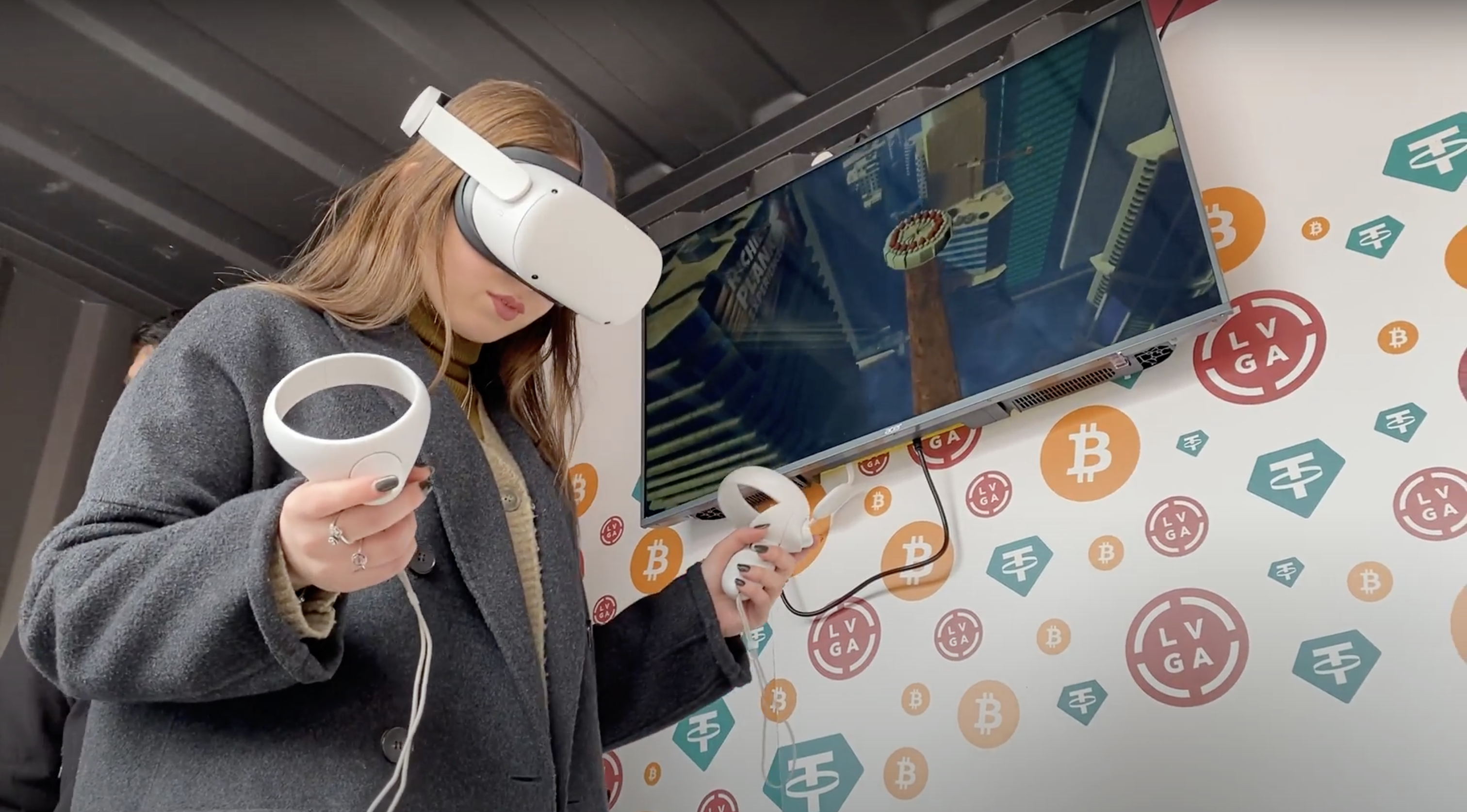 But it wasn't just about winning prizes. The Lugano Plan ₿ team was on the ground, helping set up Bitcoin lightning wallets for those interested in learning more about how Bitcoin works. They showed people how to use Bitcoin wallets and let them experience it firsthand. This type of education is essential in demystifying the sometimes confusing world of cryptocurrencies, and it is key to ensuring that Bitcoin is adopted and used by a wider population.
For this activation, we have collaborated with "Matrix VR – Realtà virtuale e Simulatori di guida", a local VR entertainment experience venue at Str Ponte Di Valle 8. You can come and play VR games at their venue and best of all they also accept Bitcoin, Tether and LVGA as payment.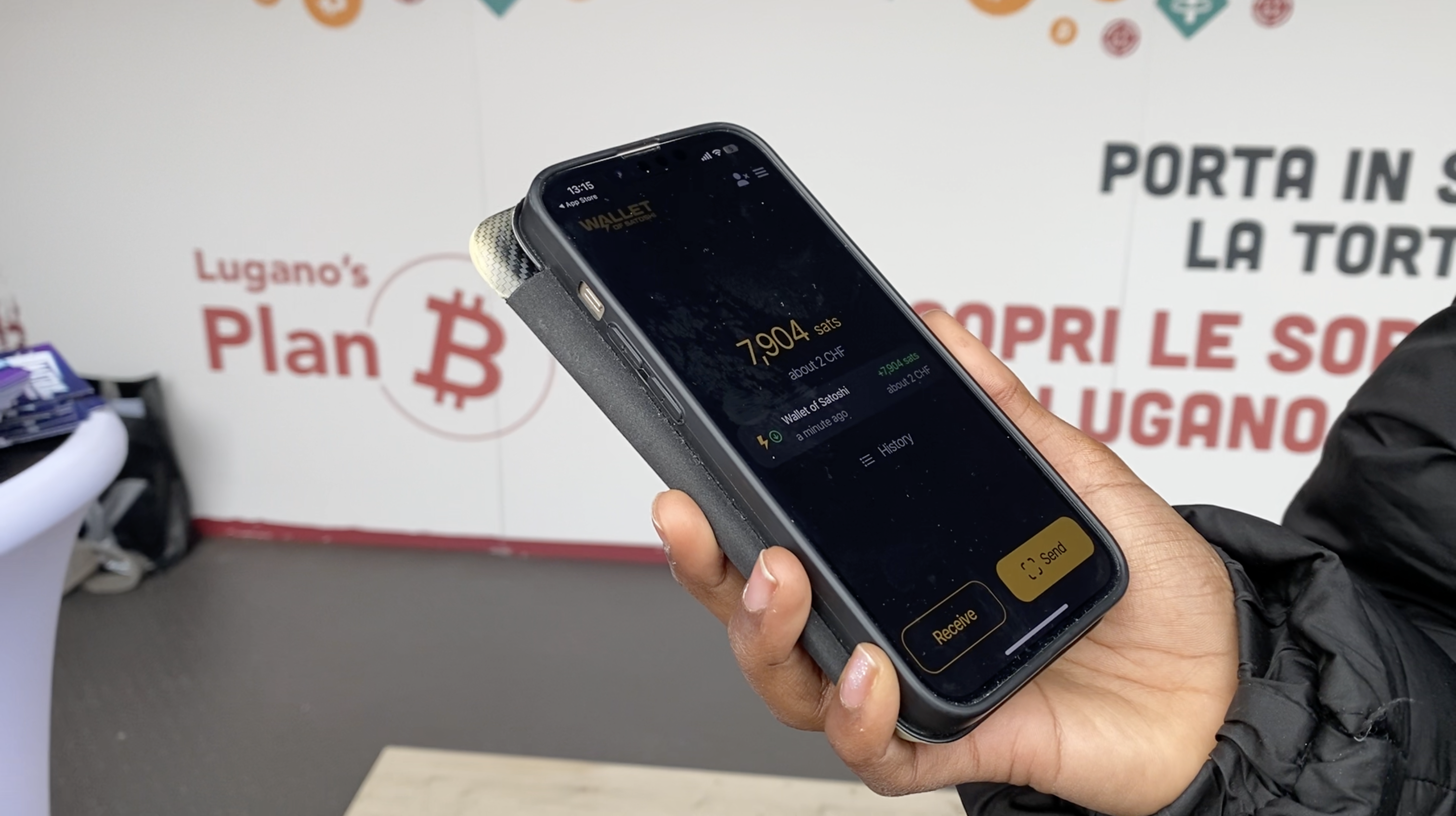 Lugano's Plan ₿ is a great example of how education and engagement can be used to push for the adoption of new technologies. By hosting events like this, Lugano is making it easier for both citizens and tourists to understand and use Bitcoin, while also fostering a sense of community. We believe that initiatives like this will play an important role in shaping the future of money, making it more accessible and user-friendly for everyone.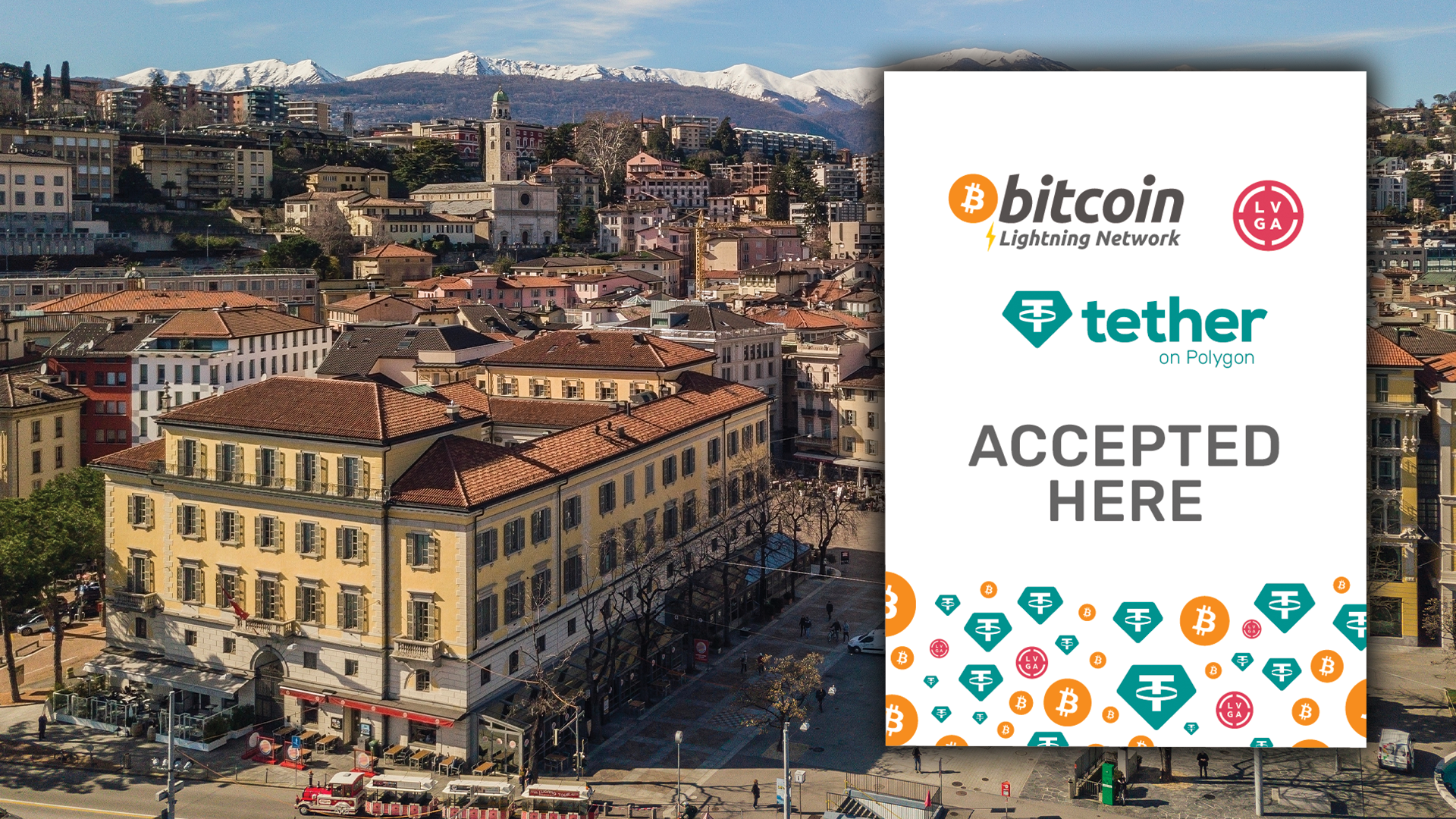 We'll be announcing more public events in the future to teach even more Luganese people Bitcoin.